Marc Gutenstein
19th January 2016
Christchurch ED - Simulation Programme 2016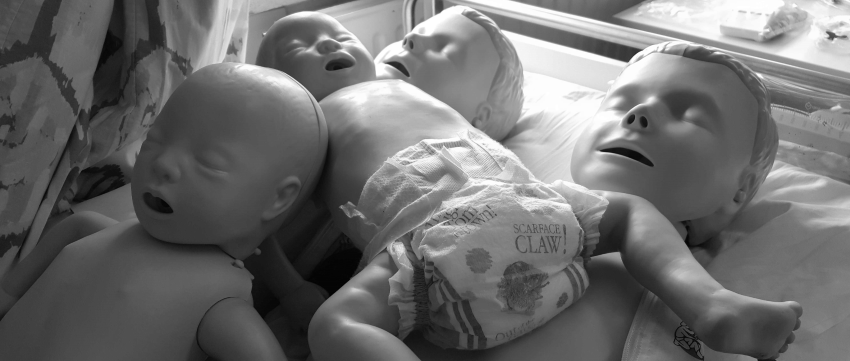 Welcome to the Christchurch Simulation Programme for 2016!
We trust you'll find this a fun and educational experience.
Learning objectives for the year:
Technical clinical knowledge of emergency medicine
Procedural clinical skills for emergency medicine
Non-technical skills such as situational awareness, decision-making, teamwork and communication
The non-technical skills we'll talk about might be new to you - but simulation is the perfect setting to learn about this. In fact this is where you'll learn the most about being a better clinician. To enable this learning we will 'Flip the Classroom' each week.
You'll receive an email with some learning material to study. If you do the readings you'll arrive fully equipped with the knowledge to take part. And we can concentrate on acquiring the working skills to make good things happen in the ED.
Here's a model of how these things relate, derived from how AirNZ - Mt Cook airlines assess their pilots in their flight simulator (Mavin 2010)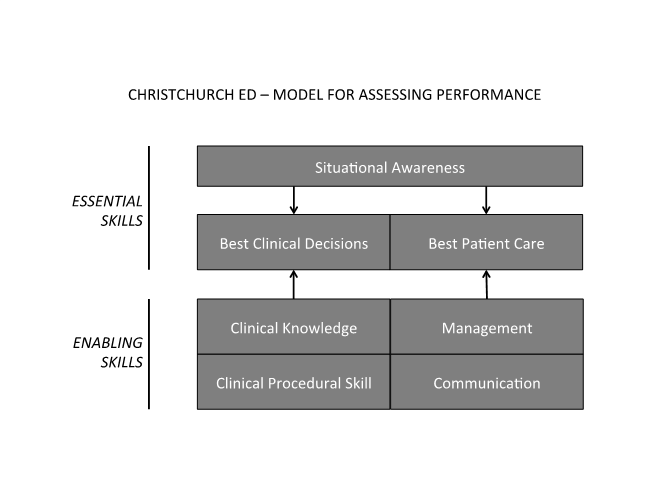 We'll call it CE-MAP : The Christchurch ED Model for Assessing Performance
You can see that to make actual stuff happen takes much, much more than knowing facts. In fact good knowledge is just an enabler for the essential skills of assessing a situation, making good decisions and making things happen. This is what we really want you to learn.
During the year we'll use this structure to debrief about clinical scenarios and hence learn how we can make patient care better, a team stronger, and your job more enjoyable.
Enjoy!
SIM team 2016
Marc Gutenstein
Laura Joyce
Evan Cameron
Dave Dixon